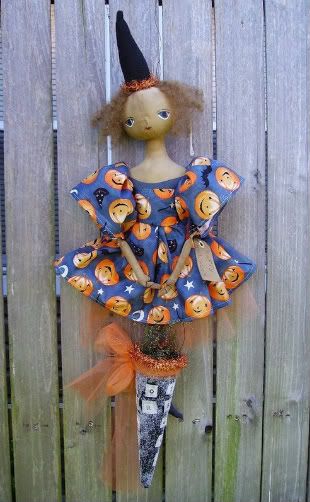 Here is my latest witch dollie...she's on Ebay right now...
Click Here
to see all my new Ebay offerings!
I can't believe how fast summer is going..we haven't been doing much except hanging out at the pool...I have been very bad at updating my blog and visiting other blogs...I did receive an award from several friends...stay tuned..I will post it soon:o)!
Stay Cool:o)!