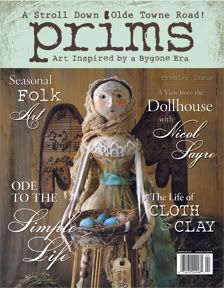 Well, the day is coming..April 1rst, the debut of Prims Magazine!
This is such a truly beautiful magazine from Stampington and Co. There are so many wonderful primitive artists in this magazine that I know and admire! I am so honored to have my Folk Art Rabbit among such greatness!:o)
Pam's Miss Bonny Bone`t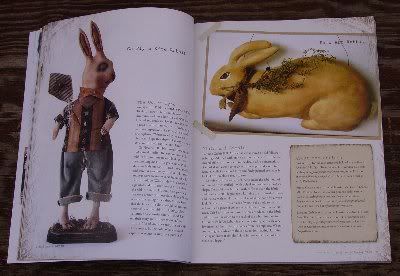 Patty's Go Fly a Kite Rabbit
I am fortunate to be featured with two prim friends..Pam of
SOFT IN THE HEAD
and Patty of
DOGPATCH PRIMITIVES
.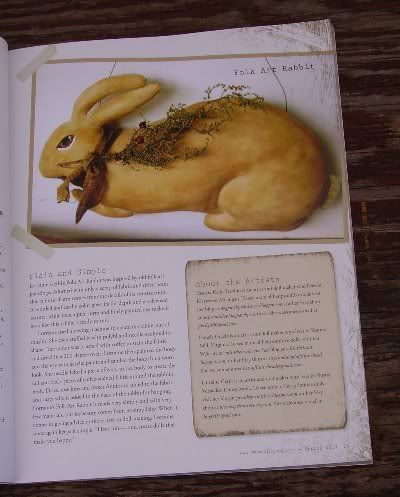 My simple little Folk Art Rabbit..:o)
Congratulations to all my Primitive friends featured!:o)
CLICK HERE
to order your premiere copy of Prims!