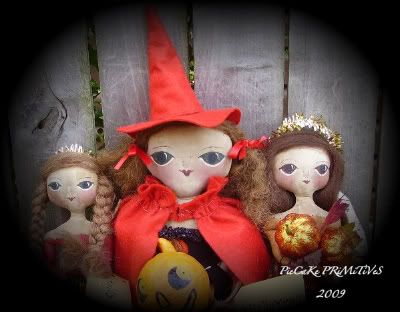 Here are the dollies I have on Ebay this week....We have a Halloween Witch, Harvest Angel, and a Christmas Girl..
This is the Witch Girl without her hat and cape.
CLICK HERE
to see check them out.
P.S. I'm late with the PieCake Show and Tell this week!! Sorry!!
P.P.S. You still have until August 15th to enter the PieCaKe Collector's Photo Contest!