This is an email that I got from one of the teachers at my son's school:

Some of you may remember that we produced a video in May to enter a contest sponsored by Big Lots. The good news is that we are one of 4 Pennsylvania schools that qualified as finalists!! The bad news is that we are one of 171 schools across the country that are vying for the $10,000 grand prize. (There are also other substantial monetary rewards.) We are hoping to establish a literacy center with the monies we may receive.

At this point in time the way to win is by encouraging as many people as we can to vote up to three times a day per computer that they own ( For example in my household our family owns 3 PCs, 2 laptops, and 1 editing computer. If everyone votes daily, that translates into 18 Maloney votes per day.) Voting is easy:

Follow the link below or log onto " lots2give.com." Once you've accessed the homepage, enter our state and the North Versailles zip code 15137. Our video entitled Green Valley Book Band will appear in the upper left video box. Please view our video at least once: it is not necessary to watch the screen over and over again in order to help us out with your vote. You can click 3 times quickly, submit and then go on to your other online activities. There is also a link to share our video with a friend. Please do that too.
If you would be able to do this, we'd be most appreciative!!
Click Here
to see our school's video and vote!!
Michael says "Thanks!"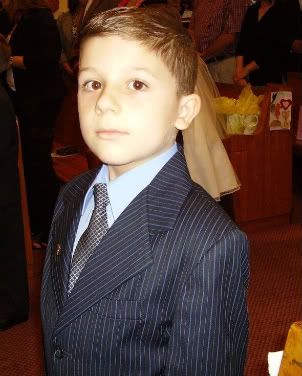 His SERIOUS face...LOL!! I just love this pic!:o)