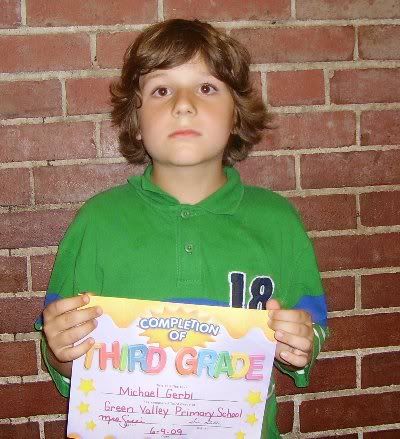 Here's Michael from his Third Grade Promotion Day yesterday. In the fall, he'll be at the new state-of-the art middle school. My baby's not a baby anymore..:o(
Tomorrow is the last day of school, so all week Michael has been bringing stuff home. Today he brought home some very cool pieces that he did in Art Class. I believe they were displayed in the school..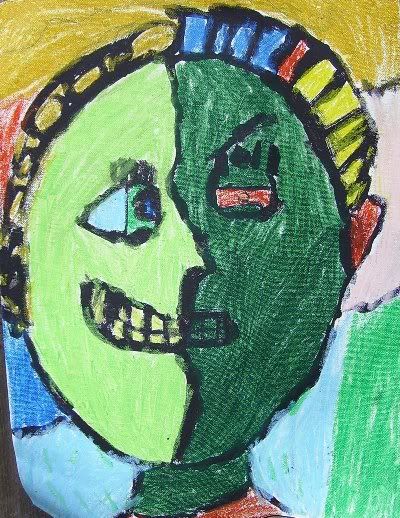 A Picasso inspiration, perhaps?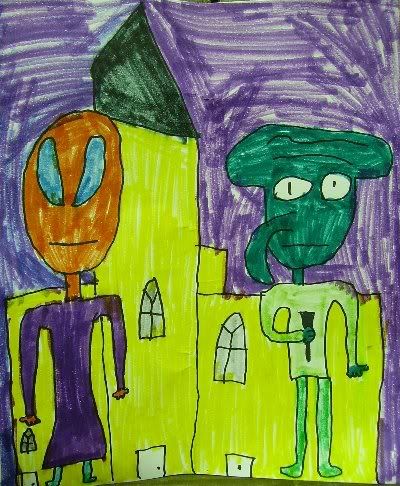 This one is my favorite..it's an American Gothic inspired picture...I believe that's Squidward(notice the clarinet) married to an alien..
Both of these pieces are in my sewing room/storage room/studio..They will definitely inspire me!:o)