Very Lucky today!!!:o)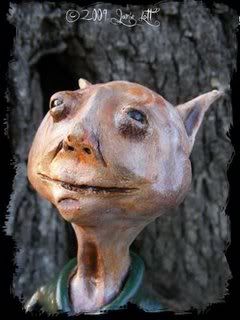 Pip is coming home to live with us...Many thanks to Jamie of
Peachstreet Primitives
for such a wonderful give-away!! Please be sure to check out Jamie's lastest artistic endeavor..
The Beldame's Workshop
..such wonderful whimsical pretties!!
Okay, enough gloating...I know there are lots of folks who wanted Pip at their home..Here's my Americana Girl...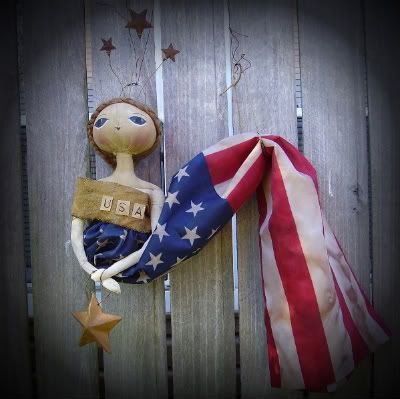 And, my May Queen...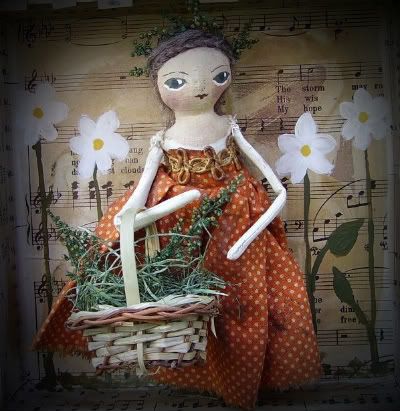 CLICK HERE
to see all my goodies for the week..
Stay tuned for Pip's arrival...